Dr. Gokhan Shevket graduated from the University of Western Ontario Dental School with his Doctor of Dental Surgery (DDS) degree in 2006. He also has a specialist degree in Biology, and major degrees in chemistry and mathematics from the University of Toronto (1997-2002).
In 2003, Dr. Shevket was one of six individuals to be accepted into the Dental Officer Training Program (DOTP) through the Canadian Forces. Dr. Shevket served with the Canadian Forces for 7.5 years as a military dentist, where he was fortunate enough to receive extensive training in many dental surgical programs. He retired from the Canadian Forces in 2010 with a Captain's rank, and now pursuits providing surgical dental services to various clinics in the community.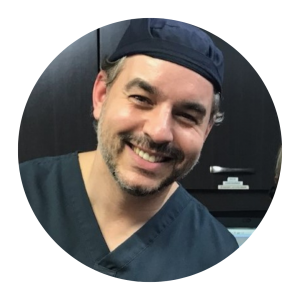 Although he is a general practitioner, his extensive surgical training and experience allows him to provide some specialty services at regular prices to his patients. His dental services primarily include wisdom teeth extractions (with or without sedation), dental implant surgery, and soft and hard tissue grafting. He has credentials for sedation with oral, nitrous (laughing gas), and intravenous (IV) sedation.